48 meter transmitter
Technical facts:
RF output power: 100 Watts
Frequencies: 5980, 5990 and 6170 kHz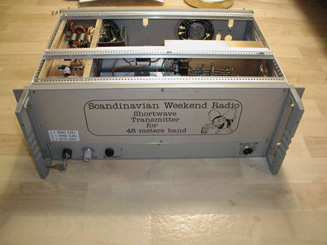 48 metre transmitter without covers.

40 metre transmitters output spectre. In mesurament feed is reduced with 25dB, it fullfill cleary ITUs requirements with harmonics.

48 metre Colpitts oscillators without covers. Own oscillator for every frequency. Voltage regulator for oscillators and temperature control circuits are in same board with oscillators.

Oscillators in package.

Driver stages, 2C2166 and IRF531.

Power amplifier with one IRFP150 Mos-Fet.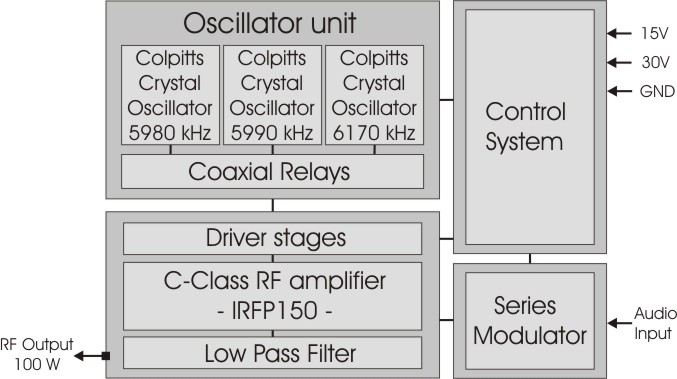 Block diagram of the transmitter.